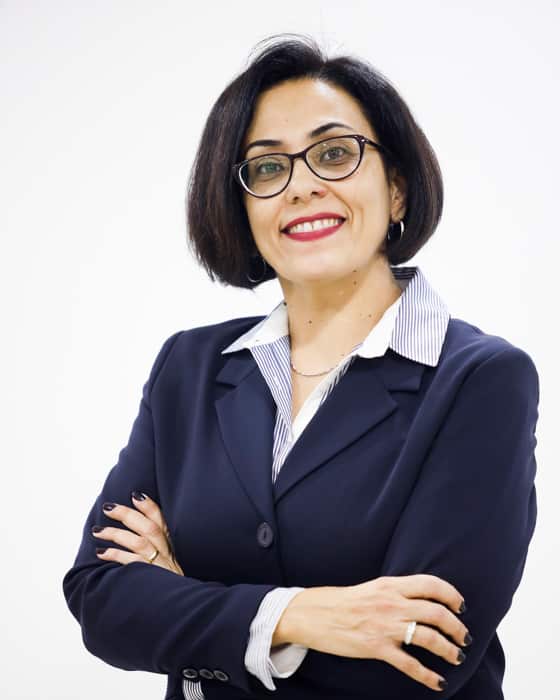 Trainer, facilitator and a certified career coach
Abeer is a Trainer, Facilitator and a certified Career Coach. As a Career Coach for working adults, she guides them in career shifts, and also helps students in further exploring their choices for prospective careers increasing their chances of discovering their full potential.
In addition to coaching, she has delivered with Aspire interactive trainings to participants from different backgrounds and facilitated several workshops on different topics for professionals.
Abeer also worked as an instructor in the American University in Cairo (SCE division) for project management courses and organizational behaviour, helping both working professionals and students to gain more knowledge in these areas to be able to apply in their careers.
Before joining Aspire, Abeer worked in the market research industry for 17 years, where she worked in data analysis, client management, business development and team management. Accordingly, she helped several multinational and local businesses to make decisions based on survey results by providing executive insights and recommendations.
Abeer built strong business relationships with strategic clients to provide solutions to support their success as well as develop the corporate's business. She was able to achieve a high level of client satisfaction for the different services and solutions provided both in terms of quality of data and servicing .
During her career in corporates, she has led,
coached and motivated several senior and junior teams across different departments, while developing different team members to ensure a second line of managers is created.
During her work in the research field, Abeer simultaneously worked in the project management field where she was responsible for the timely completion of these projects by devising appropriate strategies, practicing risk, management, developing contingency plans and continuously reviewing progress. She was engaged in leading the process of problem solving in the different projects across different units; leading several regional projects with regard to account management and business development within the Middle East/North Africa/Pakistan regions.
•  International Coaching Federation , Associate Certified Coach – October 2022
•   Aspire Experiential Solutions, Certified Career Coaching – April 2019
•   Aspire Experiential Solutions, Certified facilitator – Aug 2017
•   Emergenetics Egypt, Emergenetics Profile Certification – Sept 2016
•   Aspire Experiential Solutions, TOT (Training of the Trainer) – Aug 2015
•   American University in Cairo – SCE, PCT (Professional Certified Trainer) – Mar 2015
•   Project Management Institute, PMP (Project Management Professional) – May 2014
•   American University in Cairo, Bachelor of Arts – Business Administration– Feb' 93
Minor: Economics
SCHEDULE A COACHING SESSION
Abeer Iskander Coaching Session
EGP800.00 60 minutes