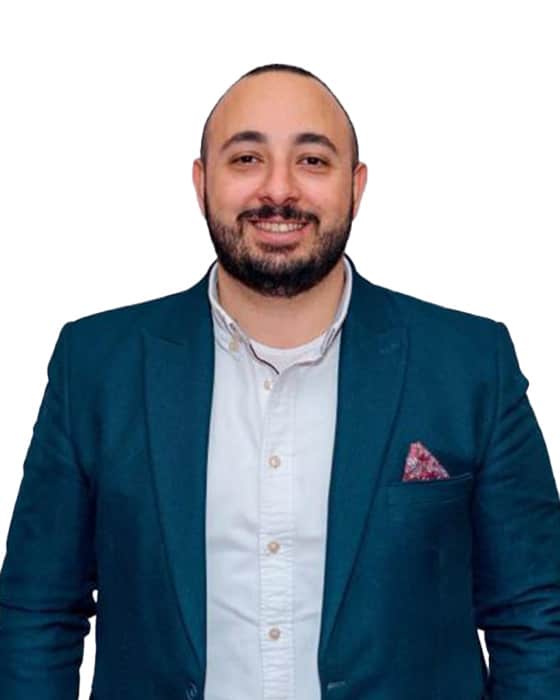 Fadi Wassef is an accomplished business owner with extensive experience in the retail industry. He has a proven track record of successfully managing and growing businesses while providing excellent customer service. Fadi's skills in communication have been honed through his years of experience working face-to-face with customers and interacting with suppliers and employees. He has also developed a keen eye for operational and planning excellence through his continuous improvement of business models.
Fadi has extensive experience in warehouse operations and management, ensuring that supplies and inventory are always in stock. He is a highly skilled entrepreneur and possesses fluent language skills, including French, which has opened doors for him to work with the French Embassy.
Fadi is a highly motivated and passionate individual who is dedicated to constantly seeking new ways to improve himself and his business. He has trained many young people on various topics, delivering interactive and engaging training programs both in-classroom and online. As a trainer for the UCCD program with Aspire, Fadi has served over 2000 hours of training, with an average of 1000 students trained. He has also worked as a trainer/facilitator with Aspire in team-building activities for corporate clients.
Fadi's expertise, dedication, and passion have helped him to achieve great success in his business and in his role as a trainer and facilitator. He is committed to helping others achieve their goals and to making a positive impact in the world.
Fadi is also a certified career coach who has worked with clients from various backgrounds and industries. He helps them discover their skills, talents, and interests, and explore their full potential, enabling them to make better-informed career decisions and excel in their chosen fields. Fadi is skilled in guiding clients through healthy career shifts and identifying the best and most suitable career paths for them.
His passion for empowering others to succeed and his ability to help individuals unlock their potential has earned him a reputation as a highly sought-after career coach. Fadi's dedication to his clients' success is evident in the positive feedback he has received from those he has worked with, who have praised him for his professionalism, empathy, and personalized approach to coaching.
SCHEDULE A COACHING SESSION
Fadi Wassef Coaching Session
EGP350.00 60 minutes